On 2/16/15 in this article I detailed a trading "method" that had averaged +26% per year since 1989 simply by making the same three trades each and every year.  This is an update of that method.
Since the date the article was published through 3/1/16:
*S&P 500 Index = (-3.8%)
*Jay's 3 Trades a Year Method = +9.7%
Figure 1 displays the % gain for the S&P 500 (red) and the 3 Trade methods (blue) since the date of the original article.  An annualized interest rate of 1% per year is assumed when the 3-Trade method is out of the market.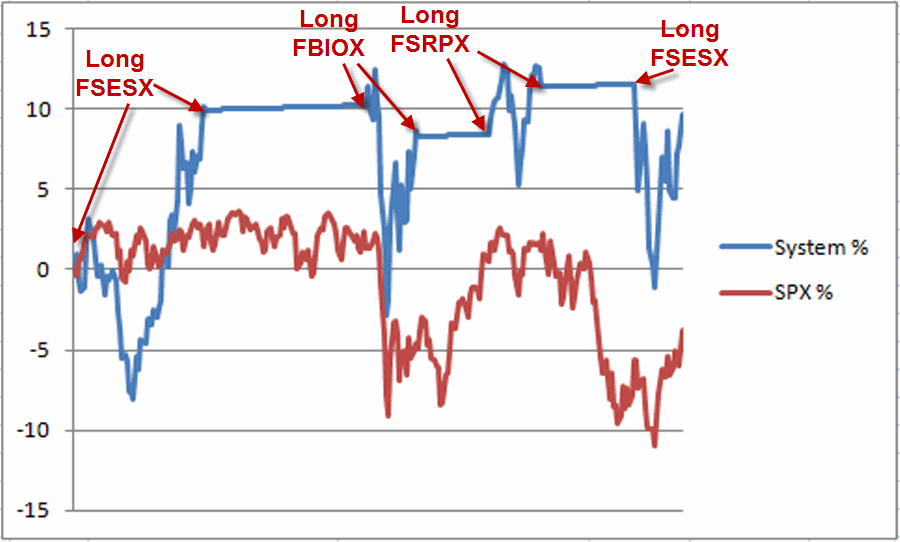 Figure 1 – % Gain for Jay's 3-Trade Method (blue line) versus buying-and-holding the S&P 500 Index (red line); 2/6/15 through 3/1/16
*For the calendar year 2015 the 3-Trade Method gained +18.0% and it is down -1.6% so far in 2016 (through 3/1).
*The 3-Trade method bought FSESX at the close on 1/29/16 and will sell it at the close on 5/2/16.
Summary
So does any of this validate that this simple approach is a market beater? Not necessarily.  Some people may be impressed by a 9%+ gain over the last 12+ months, others will not. But given the market environment over the past 12 months, and the long-term results detailed in the original article – in the immortal words of whoever (presumably from Jersey) said it first:
"I've seen woise"
Jay Kaeppel