Well Good News and Bad News.  The Good News is that in this article I suggested that things were "too quiet" in the silver market and that a sharp move in price was likely forthcoming – and I nailed it to the day!  The Bad News is that in the example trade I included I got direction EXACTLY WRONG!
Since I offer only "examples" here and not "recommendations" I don't feel too bad (although I still do marvel at times at the ability of Murphy's Law to make me look like an idiot).  On the brighter side, this turn of events does offer the opportunity to highlight the importance of risk control and the potential benefits of trading options.
To wit:
Had one bought a March 2018 Silver futures contract, he or she would be sitting with an open loss of -$2,725 per contract as displayed in Figure 1.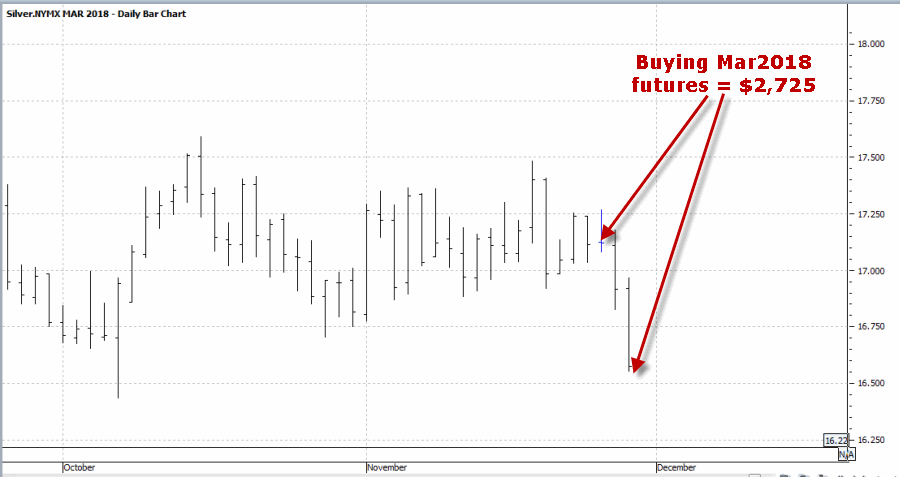 Figure 1 – Buying Mar2018 Silver futures show a big loss in just 2 days (Courtesy ProfitSource by HUBB)
On the other hand, had a trader instead entered into the call backspread position using options on ticker SLV (as highlighted in the original article), he or she would be sitting on an open loss of only -$100 as displayed in Figure 2.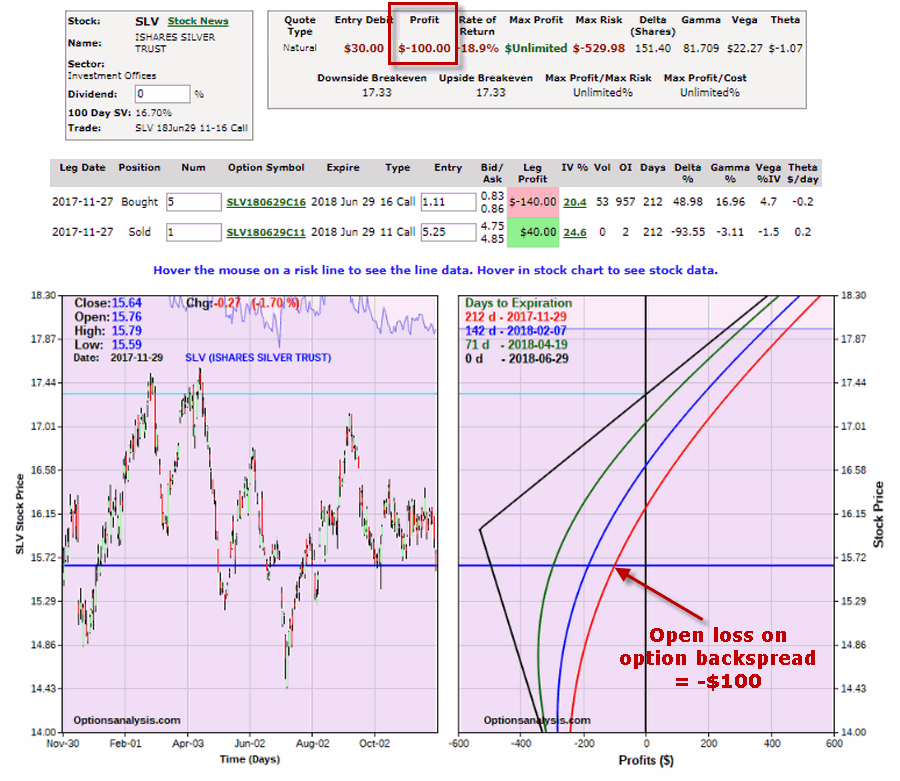 Figure 2 – SLV call backspread; a lousy start but hardly catastrophic (Courtesy www.OptionsAnalysis.com)
In addition, the holder of the option position would still have unlimited profit potential on the upside and limited risk on the downside.
Which brings us to…
Jay's Trading Maxim #22: Sometimes it's not how much you make when things go right as it is how much you don't lose when things go wrong.
Jay Kaeppel
Disclaimer:  The data presented herein were obtained from various third-party sources.  While I believe the data to be reliable, no representation is made as to, and no responsibility, warranty or liability is accepted for the accuracy or completeness of such information.  The information, opinions and ideas expressed herein are for informational and educational purposes only and do not constitute and should not be construed as investment advice, an advertisement or offering of investment advisory services, or an offer to sell or a solicitation to buy any security.