Something tells me that gold mining stocks are soon to make a big move.  It kind of makes me wish I had some feel for which direction that move will go.  Of course, the truth is that I have made this case before and was, ahem – at the least – way early.
Still, the situation is what it is.  To wit….
The Current State of GDX
Ticker GDX tracks the NYSE Arca Gold Miners Index.  Of late, it has been "compressing" and "coiling" in a fairly major way.  In Figure 1 we see the narrow range into which price action is contracting.  This is confirmed by the low "average true range" shown in the bottom clip.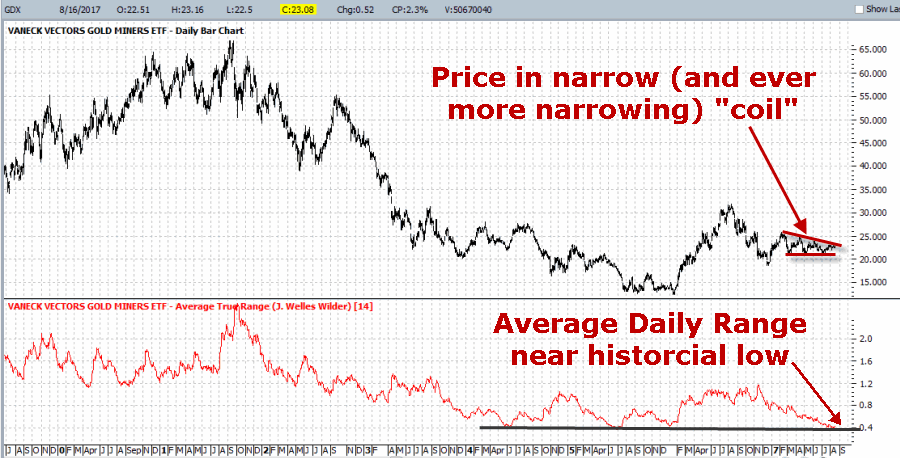 Figure 1 – GDX "coiling" even tighter(Courtesy AIQ TradingExpert)
Figure 2 displays GDX price action since 2013 and the implied volatility for 90-day options on GDX.  For many securities, extremely low implied volatility often marks the "calm before the storm."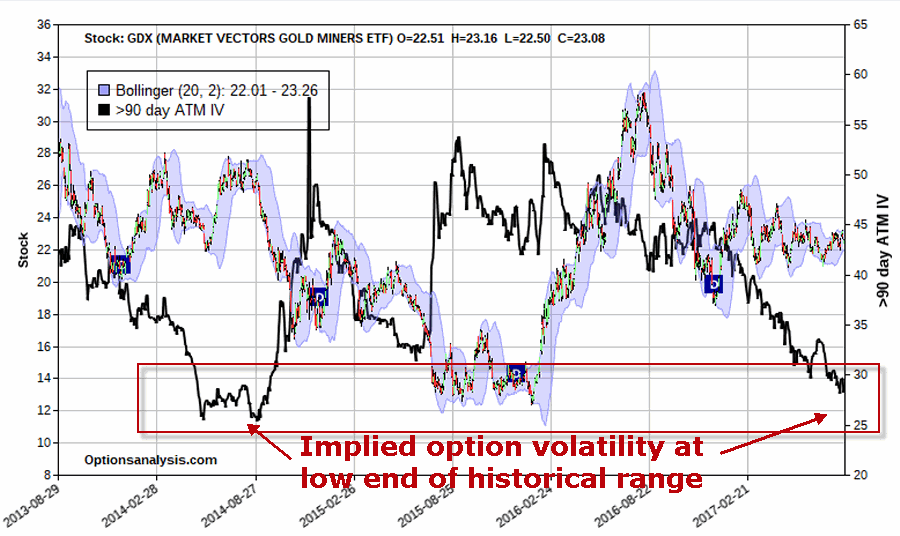 Figure 2 – GDX implied option volatility at extremely low level (Courtesy www.OptionsAnalysis.com)
Figure 3 displays a weekly chart of GDX with the 14-week ADX indicator in the bottom clip.  Weekly ADX near an all-time low is one more sign of a "quiet" market.  A "quiet market" is typically followed by a "not so quiet market".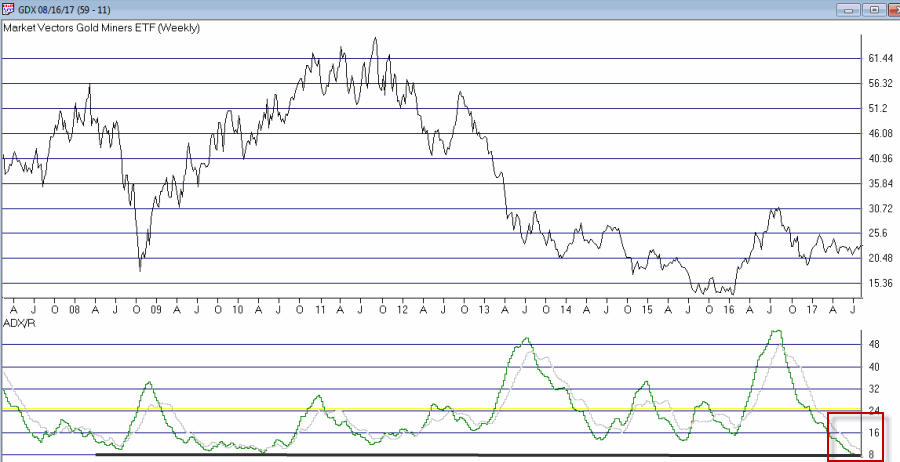 Figure 3 – Weekly ADX indicator at historically low level (Courtesy AIQ TradingExpert)
Adding one more to the mix, Figure 4 shows ticker GDXJ – an ETF that tracks the MVIS Global Junior Gold Miners Index of small mining companies.  The bottom clip displays the daily 14-day ADX indicator.  For those days when the daily ADX indicator is below 12 the bar chart in the top clip is highlighted in green.  Note that these "quiet" periods are typically followed by sharp "bursts" in price action.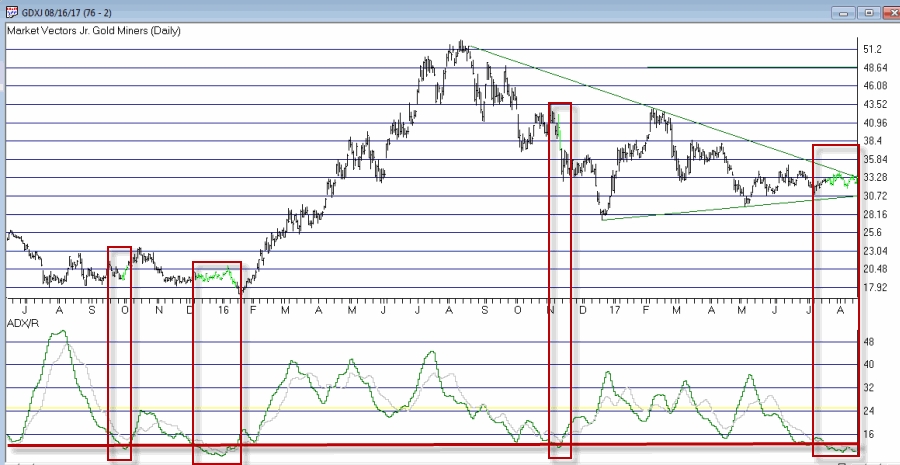 Figure 4 – Ticker GDXJ; Weekly ADX readings under 12 often mark inflection points (Courtesy AIQ TradingExpert)
Summary
"Something" – quite possibly something significant – is likely to happen soon with gold stocks.  Now is the time to prepare.
Oh, and if you figure out which direction that move will go – please let me know.
Jay Kaeppel
Disclaimer:  The data presented herein were obtained from various third-party sources.  While I believe the data to be reliable, no representation is made as to, and no responsibility, warranty or liability is accepted for the accuracy or completeness of such information.  The information, opinions and ideas expressed herein are for informational and educational purposes only and do not constitute and should not be construed as investment advice, an advertisement or offering of investment advisory services, or an offer to sell or a solicitation to buy any security.