This is a lesson in subjective analysis.  Not a lesson so much maybe as an example.  Because subjective analysis is just that – making decisions on the fly based on "gut", "instinct", and/or accumulated experience.
The AAPL Story
In this article I wrote about a hypothetical trade using options on AAPL anticipating a bounce back up towards a previous high.
In this article I raised the idea of potentially "doing something" to lock in a profit.
Now in this article I am going to say that on a subjective basis I would take a profit and close the trade here.
The current status of the example trade appears in Figure 1.
Figure 1 – AAPL Calendar Spread as of 8/2/17 (Courtesy www.OptionsAnalysis.com)
Note the following:
*AAPL has bounced back up to its previous high – which was the impetus of the trade in the first place.
*The trade now has an open profit of 149%
*I have no idea where AAPL is headed next
*Also, while AAPL is sharply higher on the day, many of the other FAANG stocks are heading in the opposite direction at the same time.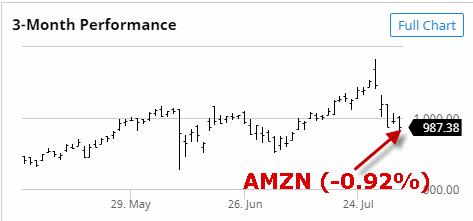 Figure 2 – AMZN stock (Courtesy: Barchart.com)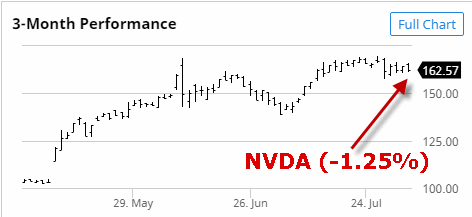 Figure 3 – NVDA stock (Courtesy: Barchart.com)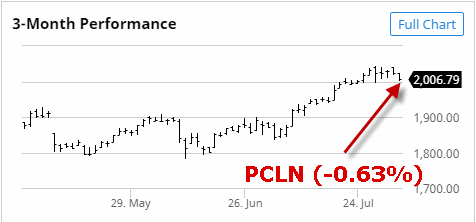 Figure 4 – PCLN stock (Courtesy: Barchart.com)
With our trade objective (i.e., AAPL retouching the old high) reached, with a sizeable % profit and with the other stocks in the "club" acting in an exactly opposite manner, I for one would probably "ring the cash register" at this point.
Jay Kaeppel
Disclaimer:  The data presented herein were obtained from various third-party sources.  While I believe the data to be reliable, no representation is made as to, and no responsibility, warranty or liability is accepted for the accuracy or completeness of such information.  The information, opinions and ideas expressed herein are for informational and educational purposes only and do not constitute and should not be construed as investment advice, an advertisement or offering of investment advisory services, or an offer to sell or a solicitation to buy any security.