In the interest of full disclosure the sad truth is that I presently have no answers to the headline question.  No predictions, no advice, no recommendations, no example trades, no nothing.  Sorry.
In fact this may be the shortest piece I've ever written.  But for whatever its worth, from a perusal of various sectors this weekend the two charts below caught my eye as "things to keep an eye on."
My hunch is that a positive move for biotech and real estate would be a very positive influence on the overall market and vice versa.
For now, though – still in the "watching stage."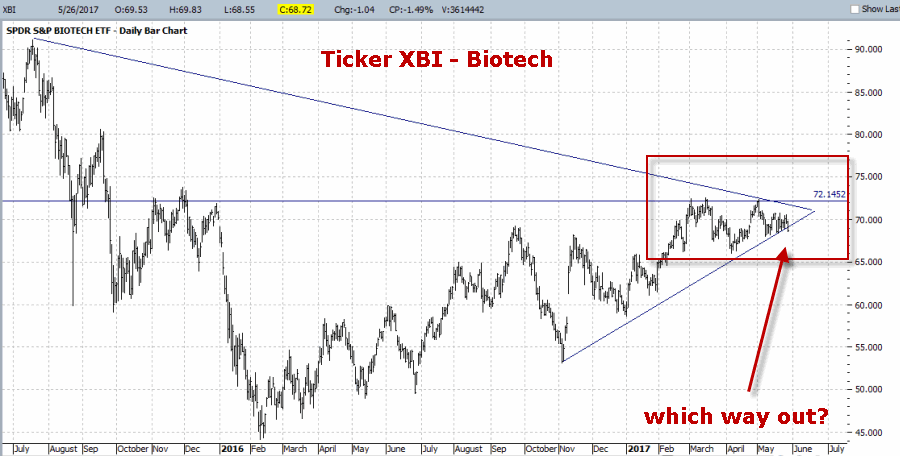 Figure 1 – Ticker XBI (Biotech ETF) (Courtesy ProfitSource by HUBB)
Figure 2 – Ticker IYR (Real Estate ETF) (Courtesy ProfitSource by HUBB)
(See also JayOnTheMarkets.com: Biotech at the Crossroads)
Jay Kaeppel
Disclaimer:  The data presented herein were obtained from various third-party sources.  While I believe the data to be reliable, no representation is made as to, and no responsibility, warranty or liability is accepted for the accuracy or completeness of such information.  The information, opinions and ideas expressed herein are for informational and educational purposes only and do not constitute and should not be construed as investment advice, an advertisement or offering of investment advisory services, or an offer to sell or a solicitation to buy any security.