I guess because I am a "market guy" people keep asking me lately what my prediction is for the market given the recent volatility (or lack thereof) and the upcoming election.  So I am happy to provide my "100% Guaranteed Accurate Prediction" below.  But first take a glance at Figure 1.
See also 4th Quarter Trends I Have Known and Loved
In it you will find bar charts for ETFs which track four major market indexes.  Each chart displays a red horizontal line at the recent highs and a 200-day moving average below the current price.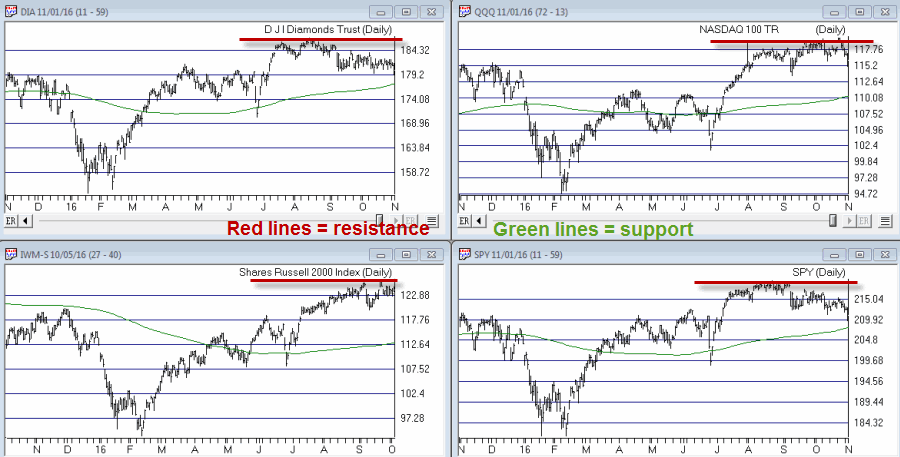 Figure 1 – Four Major Market Index ETFs
OK, so here goes with my prediction: I predict that eventually price will either:
A) Breakout above the red resistance lines
B) Breakout below the 200-day moving averages
Until either A or B occurs, everyone's predictions for the market – in the immortal words of whoever said it first- "don't mean diddly".
So be patient, keep a close eye and "go with the trend" – whatever that trend may turn out to be.
Jay Kaeppel