In this previous article I noted the fact that the Santa Claus Rally (as I define it) has seen the Dow post a gain during 55 of the previous 66 years.  Of course, in case you hadn't noticed this is a pre-election year (also for what it's worth, according to recent polling data results Trump is leading Clinton by 2 points among people whose last names starts with a "G" and who live in a state that has the letter "S" in it when polled on a day of the week that starts with a "T".  But, hey, it's a little too early to draw any conclusions) and pre-election years have by far been the best historical performer among the four years in the Election Cycle.
(Jay Kaeppel Interview at BetterSystemTrader.com)
So does this tendency hold true for the Santa Claus rally portion of the year?  Let's take a closer look.
By the Election Cycle Year
To reiterate, I define the Santa Claus Rally period as the time between the close of trading on the Friday prior to Thanksgiving (11/20/15 this year) through the close of the third trading day of the next year (1/6/16).  Figure 1 displays the summary of results broken down by each year in the election cycle starting in November 1949.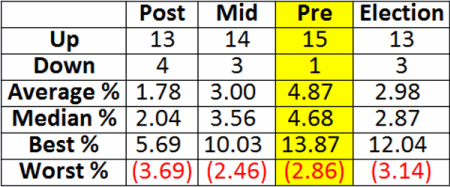 Figure 1 – Santa Claus Rally by Election Cycle Year
As you can see in Figure 1 the Pre-Election Year Santa Claus Rally period has seen the Dow advance 15 out of 16 times with an average and median gain just under 5%.
Figure 2 displays the actual % gain or loss during each of the past 16 pre-election years.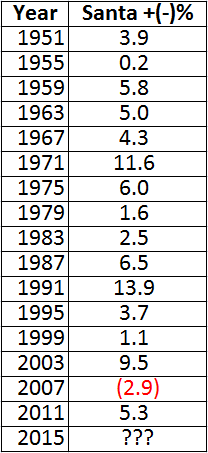 Figure 2 – Santa Claus Rally Period % Gain/Loss (Pre-Election Years)
Figure 3 displays the growth of $1,000 invested in the Dow only during the Pre-Election Year Santa Claus Rally period since 1951.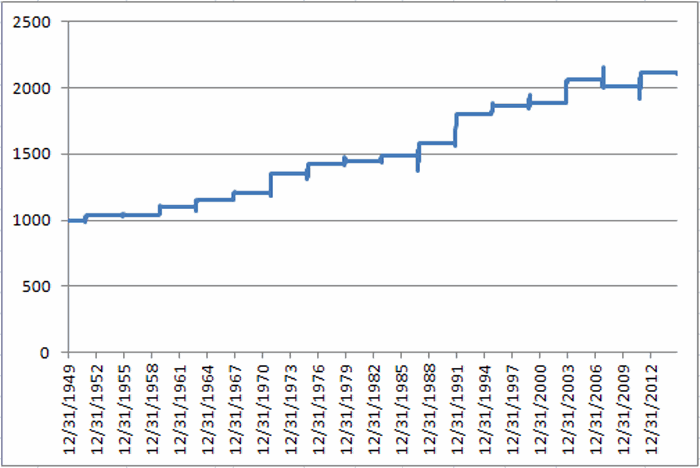 Figure 3 – Growth of $1,000 during Santa Claus Rally Period (Pre-Election Years)
Summary
There are several different possible ways to interpret the information in this piece.
Improper Interpretation: There is a 94% probability that the Dow will be about 5% higher on 1/6/16 than it was on 11/20/15.  Um, no.  Unfortunately, historical results are just that.
Proper Interpretation: It might make sense to give the bullish case the benefit of the doubt for the next roughly six weeks.
Hey, Santa Claus know what we want.  Now we just have to wait and have faith that the Big Guy will deliver the goods.  For what it's worth…he's got a pretty good track record.
In the meantime, wishing you all a very Happy Thanksgiving – and thank you for read JayOnTheMarkets.com!
Jay Kaeppel