Hello folks, I have been a bit "out of touch" recently.  Busy with a few "things".  Also a bit out of sync with the markets.
See also (Jay Kaeppel to Speak to MTA Chicago Chapter on 11/10)
Most of the longer-term trend following stuff that I follow has been on the wrong side of recent action in the stock, bond and gold markets. This is not uncommon since trend-following indicators by design are not going to ever catch a top or a bottom.  However, when I feel like I am on the wrong side of everything I tend to comment less about the action in the financial markets.  I mean, why look stupid on purpose, right?
In a nutshell:
*One of the key (and simplest) trend-following indicators I use for the stock market gave a "sell" signal at the end of September – and the stock market has been marching relentlessly higher ever since.
*One of the key trend–following indicators I use for the bond market remains firmly bullish but the long-term bond is essentially unchanged over the last 12 months.
*One of the key trend-following indicators I use for the gold market remains bearish even as gold and gold stocks have rallied sharply over the past two months.
So while I may short-term trade any of these markets in either direction, in terms of longer-term investing I am simply "out of sync".  For the record, it happens sometimes.
Crude Oil Update
I have been sort of fixated on crude oil lately.  I wrote about a potential bearish play here and here.  Following the second update crude broke through the lower end of the range that I highlighted as seen in Figure 1.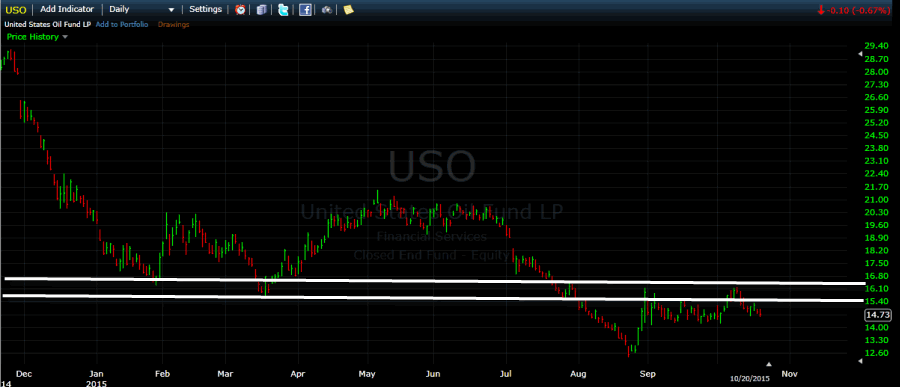 Figure 1 – Ticker USO (Courtesy: www.FreeStockCharts.com)
The trade that I wrote about in the first piece went from "close to serious trouble" to "a much better place".
The example bearish crude oil trade I highlighted on 9/30, involved:
*Selling 30 November USO 16 calls
*Buying 30 November USO 17 calls
The current status of this trade is reflected in Figures 2 and 3.

Figure 2 – USO Bear Call Spread Details (Courtesy: www.OptionsAnalysis.com)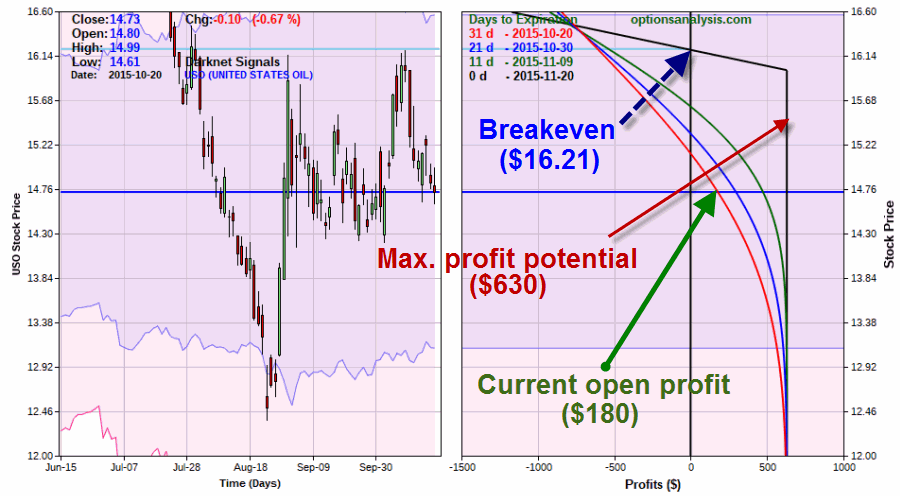 Figure 3 – USO Bear Call Spread Risk Curves (Courtesy: www.OptionsAnalysis.com)
*As you can see, with 31 days let until November option expiration, the trade still has quite a bit of profit potential yet to be captured.
*In the meantime, the breakeven price is $16.21 a share for USO (presently trading at $14.73) with a stop-loss somewhere in the $16.50 range.
See also (Jay Kaeppel to Speak to MTA Chicago Chapter on 11/10)
Jay Kaeppel