As I wrote about here and here, there is a simple 3-day pattern that I like a lot.  I liked a lot again the last several days.
In nutshell:
Day 1) Closing price is below the low of the previous day
Day 2) The next day involves no action
Day 3) If the high today takes out the high for Day 2, then buy long and sell at the first profitable close (a stop-loss order is recommended but where to place it is an entirely different topic and one that might require a little experimentation on your own).
If the high for Day 3 DOES NOT take out the high for Day 2 then the pattern is invalidated.
Figure 1 displays all of the Day 3's on which there would have been an entry signal in the eMini S&P 500 futures contract.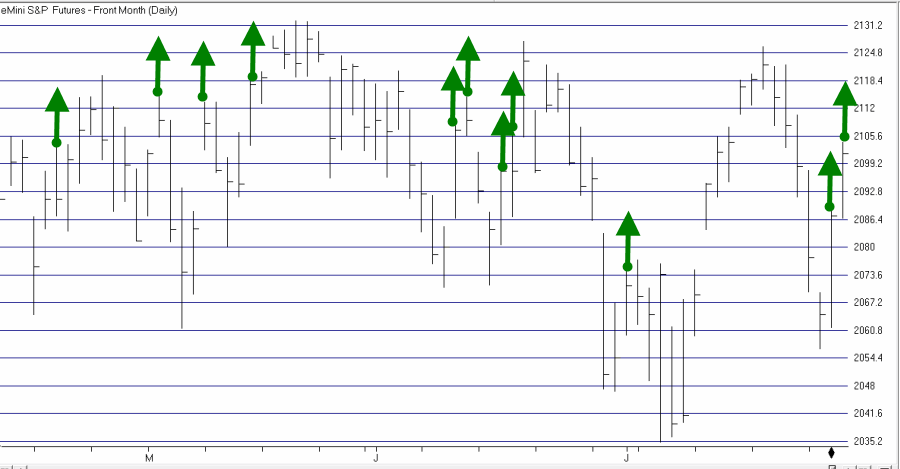 Figure 1 – Jay's Simple Three-Day Pattern in EMini S&P 500
Last two signals:
#1
Day 1) On 7/24 ES closed below the low on 7/23
Day 2) 7/27 serves as Day 2
Day 3) ES opens on 7/28 above Day 2 high at 2071.25
ES closes on 7/28 at 2087.25
(2087.25 – 2071.25) * 50 = +$812.50 per contract
#2
Day 1) On 7/27 ES closed below the low on 7/24
Day 2) 7/28 serves as Day 2
Day 3) On 7/29 ES trades above Day 2 high of 2089.00.  Buy at 2089.25 sell on close at 2101.50.
(2101.50 – 2089.25) * 50 = +$625 per contract
Summary
Like every other trading method I know of, it sure is great.
Especially when it works…..
Jay Kaeppel