Under the category of "This is Not a Recommendation, Only an Informational Tidbit" (Note to Myself: Come up with some better categories), keep an eye on real estate stocks in the weeks ahead.
A Seasonal Trend of Note in Real Estate Stocks
A bullish time period for real estate stocks begins at the close of trade on the 14th trading day of November (this was 11/20/13 this time around) and extends through the 21st trading day of December (12/31/13).
Figure 1 displays the growth of $1,000 invested in ticker FRESX (Fidelity Select Real Estate) during this time period every year since 1989.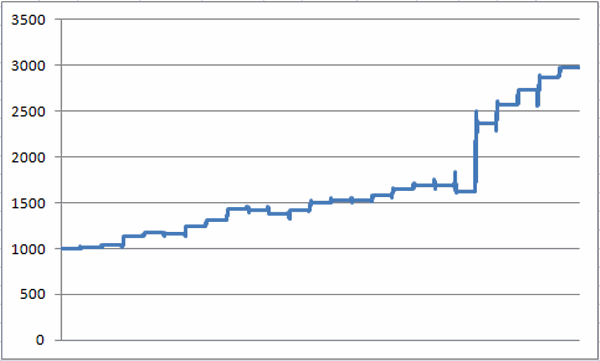 Figure 1 – Growth of $1000 invested in Fidelity Select Real Estate (FRESX) 1989-Present during Bullish Seasonal Period
FRESX has advanced 20 times during the past 20 years during this time frame, or 83% of the time.
Other potential investment choices beyond FRESX include:
Ticker VNQ – Vanguard REIT Index
Ticker IYR – iShares Dow Jones Real Estate ETF
Ticker URE – ProShares Ultra Real Estate ETF (2 x leverage)
Ticker REPIX – Profunds Real Estate mutual fund
Will real estate stocks rally this time around?  Only time will tell.
Jay Kaeppel
Please find below a complimentary link from MTA (Market Technicians Association) to an archived version of my 11/20/2013 webinar titled "Finding Exceptional Opportunities with ETF, Options and Seasonal Trends.